At the summit of Colfax, sub peak of Mt Baker.
I've been working to get a good climbing resume of easy/moderate climbs on rock and snow to earn certificates from the American Mountain Guides Association  (AMGA).  I currently have my Single Pitch Instructor certification and by next year I would like to have my Alpine Skills Certification. This class focuses on alpine, rock, snow, and crevasse rescue.
AMGA is different from my previous education at Colorado Mountain College (CMC) in Leadville that I have mentioned in other posts. CMC teaches a foundation of skills from the ground up, whereas the AMGA requires experience beforehand to take a class or test with their organization. There is much overlap between the two; however, they have different methods.
AMGA certifications are becoming the more standard/credible requirement for guide companies and schools, and this is where I want to work. I want to teach people how to be safe when they adventure.
Enough of that though – here are some pictures of how my very alpine summer is going.  
– Don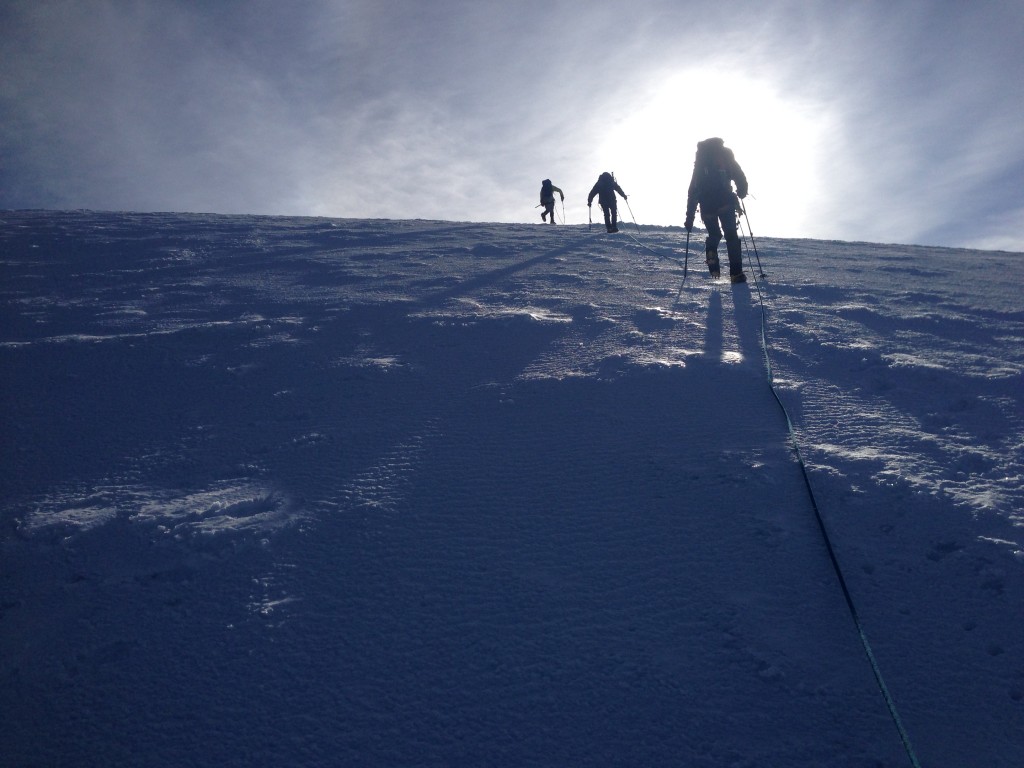 Roman Headwall, Mt. Baker
Approaching the summit pyramid of Shuksan. North Cascades
Dragontail Peak in the Enchantments Range in WA